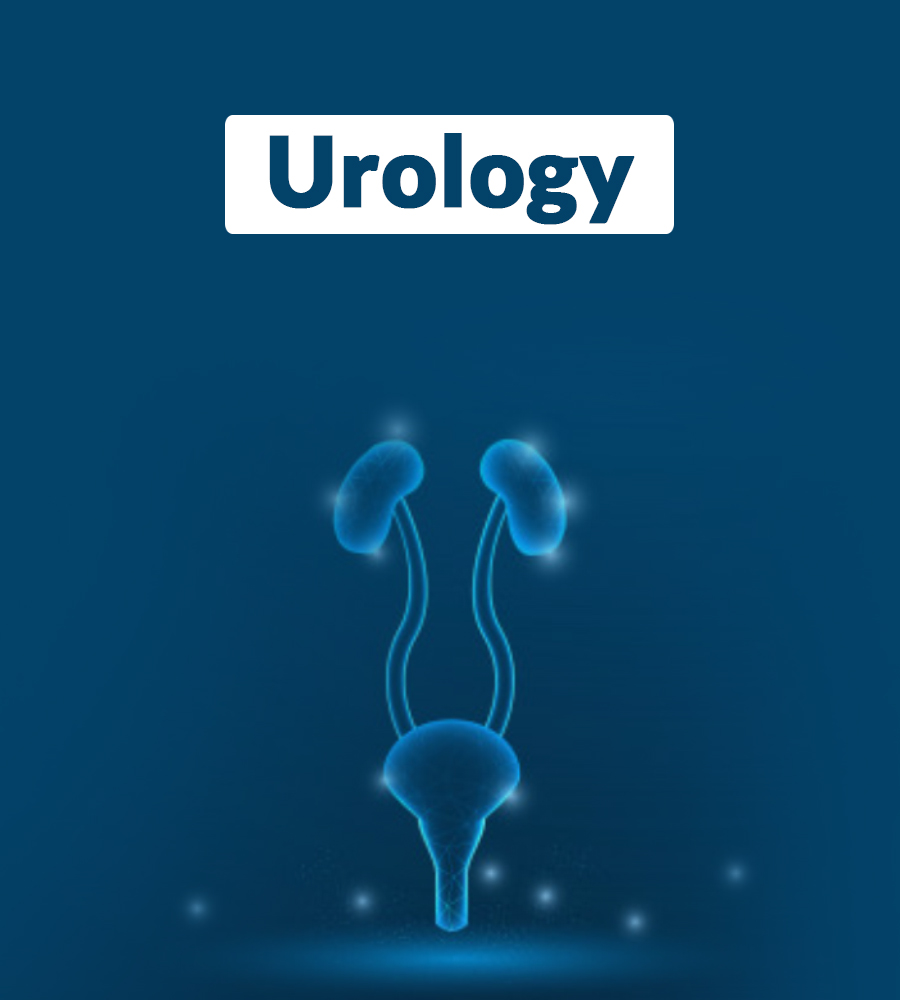 For a wide range of urological conditions in both adults and children, such as urinary incontinence, prostate and kidney cancers, reindeer stones, male infertility, and kidney dysfunction, B.P Poddar offers state-of-the-art diagnostic and treatment methods for comprehensively diagnosing and treating. It also addresses non-cancerous conditions including renal stones, prostate enlargement, incontinence, female bladder, and neurogenic bladder conditions. For many of these disorders, B.P Poddar has special know-how in minimally invasive treatment.
At B.P Poddar it is compulsory to procure only modern medical equipment approved by the US FDA without compromising on quality and cost.
The Department is supported by a range of advanced equipment to offer unique and superior services
The cutting-edge Urology Department offers minimally invasive, scar-free urological, and medical treatment options for renal disease.
The facility is also a special aid for patients with urinary system disorders, including the liver, bladder, and prostate gland.
The facility offers patient-oriented management by incorporating and exploiting combined resources with cancer and benign urologic diseases.
The unit acts as an interdisciplinary unit between Urologists, Nephrologists, and Oncologists.
Urology addresses urinary tract disorders and problems. The Department of Urology has a detailed Urological facility for the diagnosis and treatment of stone infections, incontinence, inflammation, and other urinary disorders. The Urology Department at B.P Poddar provides an all-round clinic for the detection and management of renal stones, urological tumors, incontinence, infertility, impotence, urology, prostate, and other urinary issues. The offered services comprise:
Comprehensive urinary stone disorder management
Lithotripsy
Percutaneous Renal surgery
Flexible scopes and laser lithotripsy intra-renal Stone Surgery
Endourological science
Invasive Surgery minimum (keyhole or laparoscopic) Minimally
Nephrectomy of the Laparoscopic Donor
Prostate laser service
Video Urodynamics
Impotence
Infertility
Urological Cancers
Female Urology
Reconstructive urology
The Urology Department at B.P Poddar provides up to international standards advanced and specialized urology care. The department offers a full spectrum of urologic cancer diagnoses and treatments, infectious diseases in the urinary system, renal diseases, reconstructive urology, erectile dysfunction, stone disease, pediatric urology, prostate disease, pediatric renal transplant, and andrology, among others. Urologists are experts in the latest and updated laparoscopic and laser technology treatment of patients. It offers patients with all kinds of urological disorders – including cancer, incontinence, impotence, laparoscopic urology, bladder problems, and deformities – multidisciplinary treatment and compassionate attention. The team of urologists is specialized in providing maximum and personalized care to patients of all ages and genders. In its operations with modern technologies, the Department demonstrates the best example of human ability and technology by performing minimally invasive procedures which, in turn, produce the best results in inpatient recovery. For patients and their families to understand the issue, in particular in transplants, the Department provides specialist consultation, advice, and education.