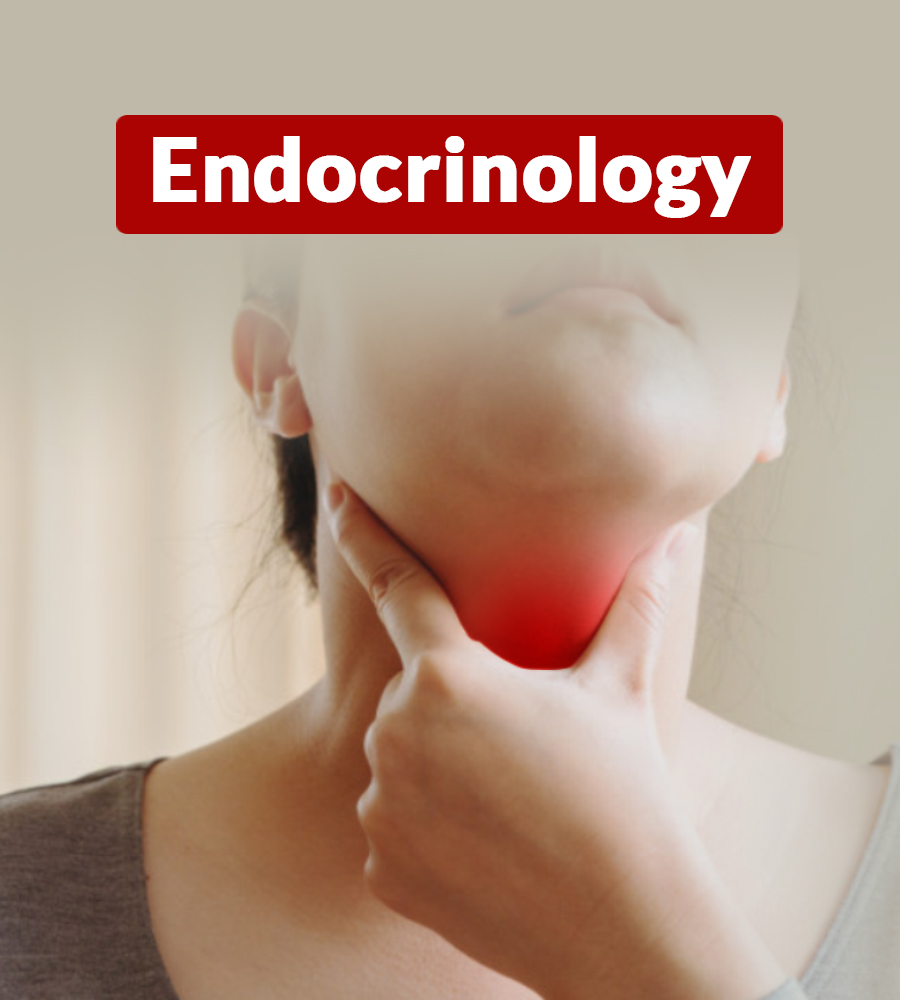 B.P Poddar has one of the most important classes of prominent endocrinologists who test and manage endocrine and metabolism patients. Pancreas, thyroid, parathyroid, pineal, hypothalamus, adrenal or hypophysis glands, ovaries, and tests include the body's endocrine function. It also contains several other organs that respond to hormones, modification, or metabolize them. B. P Podder has world-class services in the area of diabetes research, the diagnosis, care, and follow-up of diabetes mellitus ('blood sugar'). B.P Poddar's endocrinologists are diligent to assess the nutrition-patient / human disorder relationship to maximize the health of a patient and preserve stable levels of blood glucose to monitor existing disorders.
India is regarded as the world's diabetic capital. The word "diabetes" refers to a group of diseases that affect the use of blood glucose in our bodies. Glucose is important for our well being because it is the primary source of energy for the muscles and tissues' cells.
In the treatment of diabetes & diabetic disorders such as hypertension, lipid disease, obesity, neuropathy, and nephropathy, BP Poddar Hospital delivers "technologically" state-of-the-art care. The hospital also gives consultations to super-specialists on such endocrine issues such as infertility, growth problems, secondary sex development problems, thyroid, and adrenal disorders, etc.
The chronic disease in which the pancreas develops little to no insulin, once known as juvenile or insulin-dependent diabetes, is type 1 diabetes. Insulin is a hormone essential for the processing of energy from sugar ( glucose). Different factors can lead to type 1 diabetes, including genetics and some viruses. While diabetes Type 1 typically develops in infancy or adolescents, it can arise in adults. Type 1 diabetes does not have a cure despite successful studies. Treatment relies on the treatment of insulin, diet, and lifestyle with blood sugar levels to avoid complications.
Signs and symptoms of Type 1 diabetes will develop quite abruptly.
Excessive thirst
Repeated urination.
Children wetting bed
Hungry all the time.
Excessive weight reduction
Irritability and shifts in mood
Tiredness and exhaustion
Vision Distorted
Modern diagnosis and treatment options applicable to patients with endocrinology at B.P Poddar are:
Adrenal Venous Sampling
Bariatric Surgery
Clinical Dietetics
Endocrine Pathology
Endocrine General Surgery
Gamma-Knife Radiosurgery
Grave′s Ophthalmology
High-Resolution Imaging (MRI, CT)
Home Feeding Program
Hospital Nutrition Consulting Services
Inferior Petrosal Sinus Sampling
Infertility/Andrology Services
Intensive Treatment For Lipid Disorders
Intensive Insulin Therapy For Diabetics
Minimally Invasive Adrenal Surgery
Minimally Invasive Parathyroid Surgery
Multiple Endocrine Neoplasia
Octreotide Scanning And Therapy
Pituitary-Gonad-Adrenal Treatment
Thyroid Cancer
Thyroid Disorders
Treatment For Pregnancy-Induced Diabetes